MEET THE TEAMS OF THE CWCC
Logo and identity for high school athletic conference
ABOUT THE CWCC
Until 2000, the Central Wisconsin Catholic Conference was a high school athletic league.
It was made up of all parochial high schools in the Catholic Diocese of La Crosse.
THE TEAMS OF THE CWCC
Aquinas Blugolds (La Crosse, Wis.)
Assumption Royals (Wisconsin Rapids, Wis.)
Columbus Dons (Marshfield, Wis.)
McDonnell Macks (Chippewa Falls, Wis.)
Newman Fighting Cardinals (Wausau, Wis.)
Pacelli Cardinals (Stevens Point, Wis.)
Regis Ramblers (Eau Claire, Wis.)
ABOUT THIS PROJECT
To my knowledge, the CWCC  never used an identifying mark.
High school conferences don't need branding the way that colleges might. Collegiate leagues sometimes have a dedicated cable network. There are tons of brandable applications in that situation, from on-air graphics to on-field and on-uniform tags. Colleges can leverage content and exposure as a recruitment tool.
At the high school level, there's far less of a need. But conference branding is more important now than ever. As leagues offer growing amounts of content on the web and social media, it only makes sense to have umbrellas that connects all of their member schools.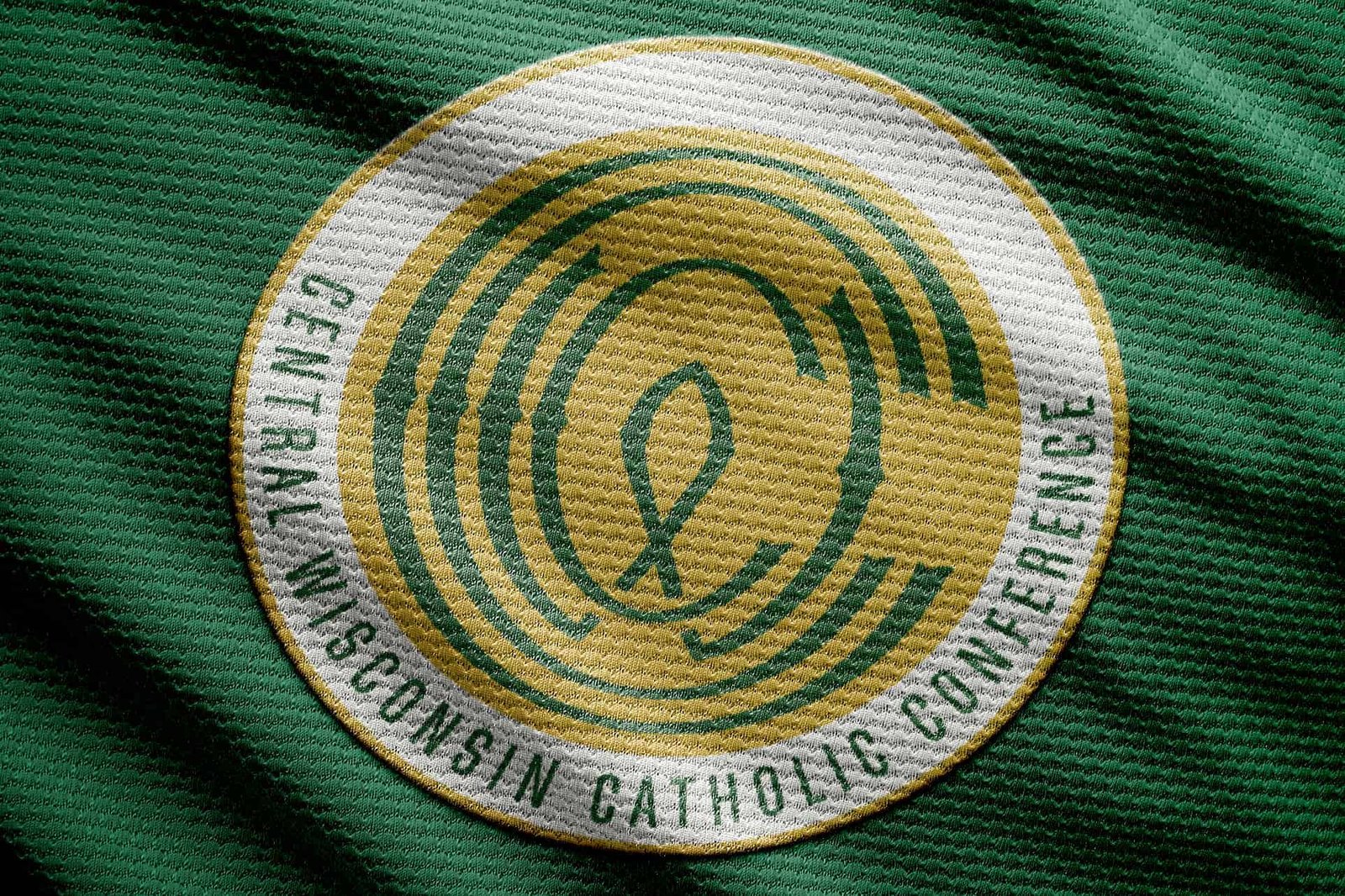 Behind the Fish Monogram
Like any custom icon, there are hundreds of little decisions that lead to the final result.
Fish are a two-millennia-old symbol of the Church, so I gave myself the challenge of implementing one into the CWCC monogram. Part of that challenge is to incorporate the fish, and the other part of the challenge is to implement it with subtlety and craftsmanship to reflect the same style and as the rest of the logo.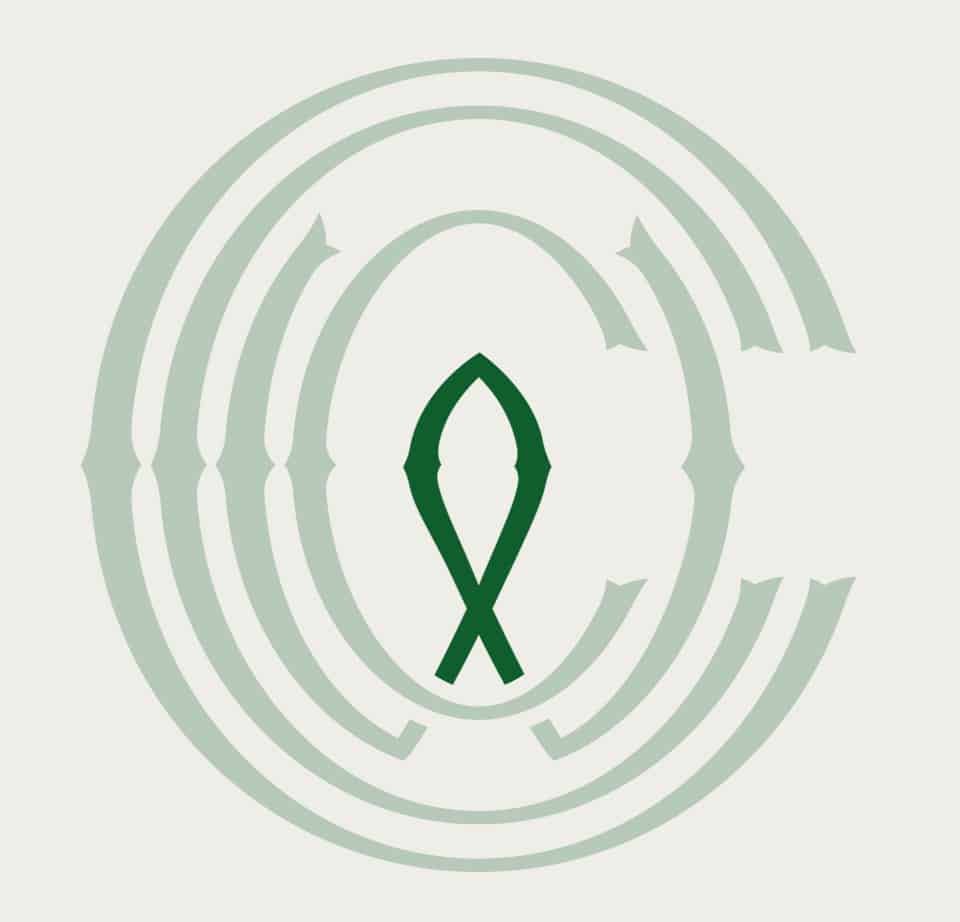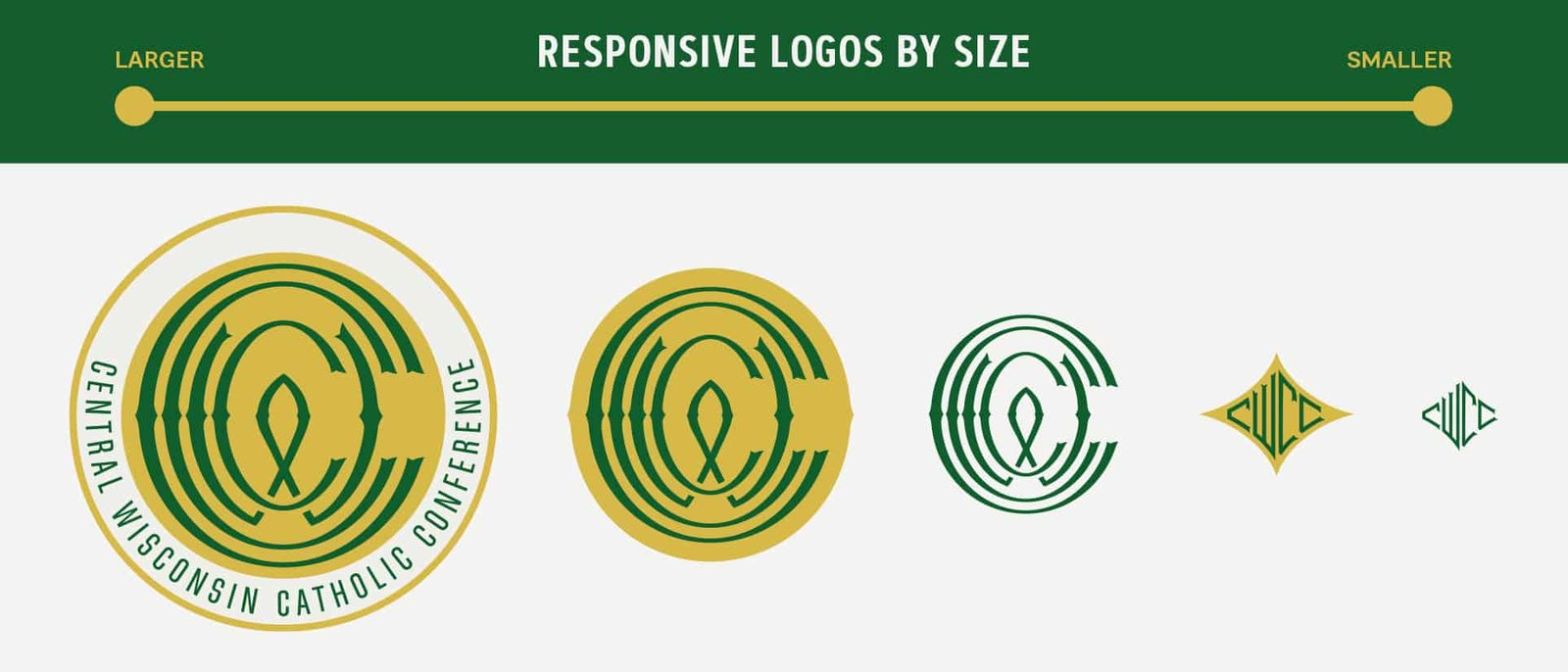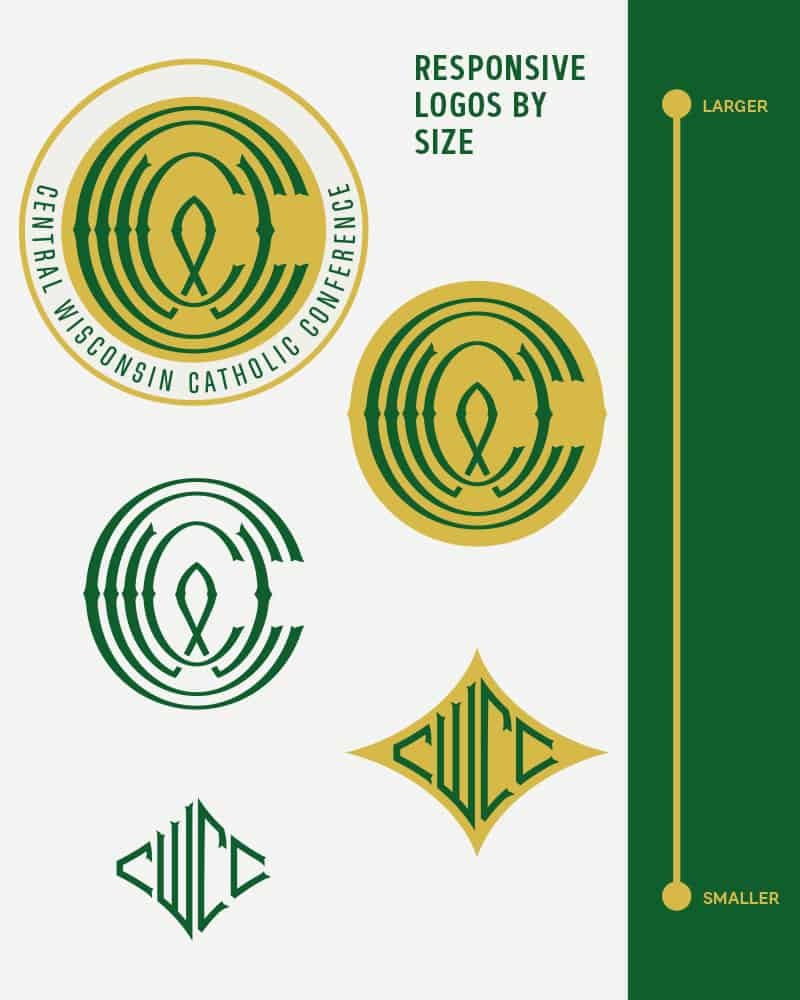 About Green and Gold
Midwestern Catholic schools like to think of themselves as a high school version of Notre Dame. It's a natural aspiration.
Notre Dame's school colors are navy, gold, and kelly green. Many of the schools in the CWCC use one or more of those colors. On one hand, those are classic colors of American sports. On the other, I have this theory these schools want to position themselves as a Notre Dame, Junior.
BecauseWhen I chose a color palette for the CWCC logo, I went with a darker green and gold as a subtle nod to the Fighting Irish.
Applications
How does this identity system get used in the wild? It's intended to be an umbrella to unify all member teams, and it can take centerstage where where awards are given and championships are crowned.
Some of the following applications are more appropriate for major college conferences. But they work well here as an exercise for what could be. The patterns highlight how variations of the logo system work together.